Shelley's Tips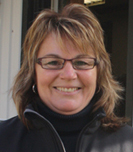 Over the years I've developed some simple ways to make your life easier when packing, moving and storing your personal and business belongings.
Whether you are storing items to be transported to a new location or placing them in storage for an extended period of time, there are easy ways to protect your belongings from damage and simple ways to pack them.
These packing, moving and storage tips will save you time, money and energy while protecting your valuables at the same time.
Enjoy!
Packing Boxes
Make sure they are a manageable size.
Liquor stores are great places for durable boxes. They often have dividers inside that are great for packing glassware and nick-knacks.
Reinforce bottoms of boxes with packing tape before packing
Put heaviest items on the bottom to prevent damage
Fill boxes to capacity so they don't crush when stacked
Fill small spaces at the top with paper, towels, blankets or fabric
Don't overfill so they won't close completely
Pack heavy items like canned goods and books in small manageable boxes
Wrapping Materials
Bubble Wrap
Newspaper
Tissue Paper
Packing Tape
Scissors
Towels, Blankets or Fabric
Markers and Labeling
Using thick, permanent markers with dark ink is best. Put the following information on the side of each box so it's visible when the boxes are stacked:
FRAGILE (if applicable)
ROOM (it belongs in)
CONTENT (shoes or dishes, or electronic equipment, etc.)
ARROWS (on each side to show top of box)
LOAD LAST (for items you want to access first)
Packing Electronic Equipment and Computers
Pack in original boxes, if possible
Remove and label cables and secure with twist ties or rubber bands
Place screws and other small bits in small bags and tape them to the object they belong to
Packing Breakables
Wrap bowls, plates, dishes, etc. individually and pack on their side (the way they fit in a dish drainer)
Stemware and glasses should be individually wrapped and packed upright
Pad the sides, top and bottom of your boxes with paper or bubble wrap
Storing Furniture
To prevent scratches and dust from settling on your furniture, use old sheets and blankets to protect them
Locking Your Storage Container Unit
We provide locks
If you would prefer to use your own, save $10
We Do NOT Allow the Storage Of and Cannot Be Responsible For the Following Items At Our Storage Unit Rental Facility:
Live Plants
Live Animals
Perishable Food Items
Propane Tanks
Portable Gas Tanks
Explosives
Firearms
Aerosols
Gas Powered Items